Dr. Marci Bowers Joins Bay Area Aesthetic Surgery in San Mateo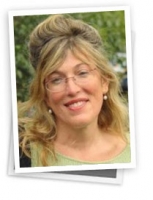 FOR IMMEDIATE RELEASE

Dr. Joel Beck, a renowned San Francisco plastic surgeon of Bay Area Aesthetic Surgery, is thrilled to welcome Dr. Marci Bowers, one of the world's most prestigious genital reassignment surgeons, to his practice in San Mateo, California.

Drs. Beck and Bowers are highly skilled transgender surgeons who have joined forces to make the Bay Area Aesthetic Surgery facility an international hub for feminization and masculinization surgery. On November 8, 2010, the two surgeons made history as they successfully performed their first sex reassignment surgery together.

By combining their unique surgical talents, years of experience and genital reassignment surgery expertise, Drs. Beck and Bowers are
at the forefront of holistic care for transgender patients. They have assembled a top-notch medical team to create a unique program and ancillary services that encompass all aspects of gender transformation. In addition to performing procedures, they offer referrals for gender therapy, hormone therapy, femininity coaching, nutritional counseling, voice coaching, laser services, and anti-aging and beauty services.
Drs. Beck and Bowers' partnership offers prospective sex reassignment surgery patients an opportunity to undergo combination surgery, thereby reducing overall fees associated with undergoing each transformation procedure separately. In addition, prospective patients undergo a combination consultation with both Dr. Beck and Dr. Bowers.

Dr. Beck has been serving the unique needs of transgender surgery patients for more than 10 years. He is known for using his fine-tuned aesthetic judgment, unsurpassed surgical skills, individualized patient care and unique treatment plans to consistently deliver stunning feminization surgery results of the face and body, earning him a reputation as one of the most talented sex reassignment surgeons in the world.

Dr. Beck is committed to patient education and prides himself on his ability to use aesthetic surgery procedures to help his patients achieve a real-life transformation.

Drs. Beck and Bowers are board-certified plastic surgeons who belong to leading plastic and cosmetic surgery associations. They offer decades of surgical experience in sex reassignment surgery and strive to provide the highest standard of professionalism and medical care for each and every transgender patient.

In addition to transgender surgery, Dr. Beck helps San Francisco tummy tuck, liposuction and facelift patients achieve their desired look by utilizing the most advanced surgical techniques and technologies available today.

To learn more about Drs. Beck and Bowers, please contact Bay Area Aesthetic Surgery in San Mateo at (650) 570-6066 or visit our website at www.feminizationsurgery.com.
Last modified onWednesday, 23 October 2013 10:55
Related items
back to top